Fask

Mask (KN95 Mask and Surgical Mask)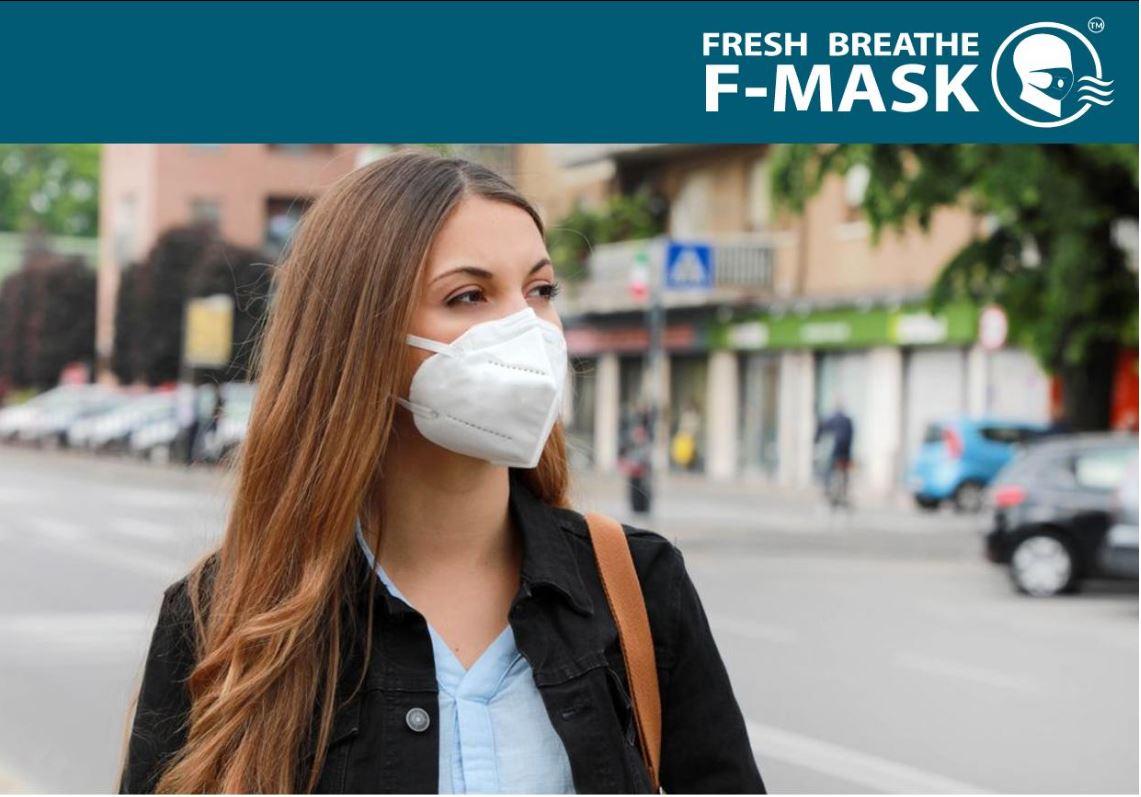 It is important to understand the importance of masks in the spread of infection, but more vital information is to know the transmission dynamics of COVID-19 infection. Droplet transmission occurs when a person is in close contact (within 1 m) with someone who has respiratory symptoms (e.g., coughing, sneezing, or even speaking), most commonly by inhalation. Wearing a face mask will help prevent the spread of infection and prevent the individual from contracting any airborne infectious germs. When someone coughs, talks, sneezes they could release germs into the air that may infect others nearby. Face masks are part of an infection control strategy to eliminate cross-contamination.
Transmission could also occur through fomites in the immediate environment around the infected person. A fomite is an inanimate object that, when contaminated with or exposed to infectious agents (such as disease-causing bacteria, virus or fungi), can transfer disease to another person. Fomites include doorknobs, switches, computer keyboards, etc. At hospitals, it could be stethoscopes, neckties, drips and other hospital equipments. Fomite transmission could be important as the virus may remain viable, depending on the surface, for hours and in some cases, days. Frequent hand washing and cleaning schedules are ways to reduce fomite transmission. But the inhalation route remains the predominant mode of spread.
Most people think that wearing a mask is for self-protection, and that is partially true. But the main benefit of all people wearing masks is that in infected persons, the mask will help prevent these droplets from getting into the air and infecting others. They are thus very useful in reducing the spread of infection to others.
This assumes even more significance as reports are coming in suggesting that the virus can live in droplets in the air for up to three hours after release from an infected individual, lingering even much after the person has left the area. Furthermore, one in four to five individuals infected with COVID-19 virus are not symptomatic and they may have started releasing viruses before they developed symptoms. This is a key factor in the ability of this virus to spread, and the infected do not even know they are infecting others. Evidence has been mounting on the value of masks in reducing community spread.
Wearing face masks therefore protects the user and also the others around his periphery. The use of face masks in social spaces is therefore likely to play a vital role in mitigating this disease spread. We feel that the use of face masks should become the utmost mandatory when people step out of their homes to any area where social distancing is not practical. This is a sustainable and affordable intervention of wearing face masks which we need to adopt in a very disciplined way whenever we step out of the house.
We at Lahooti Printech Pvt. Limited are producing KN95 masks and surgical masks indigenously in Delhi that is hypoallergenic and fluid resistant. Our company is primarily a customer-focused organization where quality and timely delivery is benchmarked and imbibed by our founders. Also, our products are approved by FDA (Food and Drug Administration) and our company is ISO 9001:2015 / ISO 16603:2004 certified along with CE as well as GMP quality certifications.
Our KN95 masks are produced with utmost perfection that is held firmly against the nose as well as mouth and provides a cooler, more comfortable breathing chamber without the obstruction of downward vision. Our computer-aided design and automatic machines are synchronized to produce a technically premium product. We have a wide variety of these masks with 5-layer protection and are also available in different colors viz. white, blue, yellow, grey, and black made for all the age groups including kids.
These indigenously produced KN95 masks can be used all year in any weather which keeps you safe from fog, smog, dust, smells, vehicle exhaust, air pollution, allergens, and humidity thereby keeping you healthy and safe from many diseases. This quality made KN95 Mask comes with skin-friendly fabric and nose bridge design for a greater wearing experience. Also, comfortable elastic mask straps are provided in these KN95 masks that suit for different kinds of face and also ensures that the masks can be used for long periods without irritation. Also, these KN95 masks are provided with KN95 filter with comfortable material that does not rub/hurt the face of the person wearing it.
Also, the affordable surgical masks produced by our company indigenously, also called a medical mask, is a loose-fitting disposable mask that protects the wearer's nose and mouth from contact with droplets, splashes and sprays that may contain germs. These Indian made surgical masks also filters out large particles in the air. Surgical masks may protect others by reducing exposure to the saliva and respiratory secretions of the mask wearer.